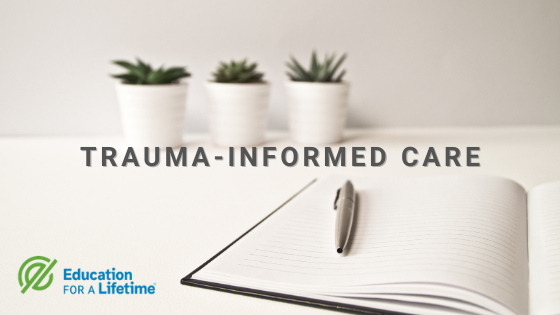 "Research shows that adverse childhood experiences can impact the physical health, mental health and social well-being of individuals. In many cases it is known to seriously impact academic achievement, homelessness, poverty, incarceration, chronic disease, substance abuse and the ability to maintain a job" (Orr, 2021).
We have certified instructors who train individuals and organizations who work directly or indirectly with students. Training includes how to understand the body's reactions to trauma, how to recognize signs and symptoms of adverse childhood experiences, and how to guide people to wellness. You will not become a licensed counselor at the end of this training, but you will be equipped with the tools and best practices to become a trauma-informed care community member.
Training Details:
Two-hour seminar with certified trainers
Certificate of completion
Can be facilitate online, or in-person
Class size is limited to 50
Who should take this training:
Case Workers
Child & Family Advocates
Childcare Workers
Coaches
Counselors/Therapists
Caregivers
First Responders
Guardians
School Administrators
Social WorkersPastors
Pastors
Parents & Foster Parents
Teachers
Youth Leaders
To schedule a training for your group, contact .
Reference: Orr, K. (2021). "Childhood trauma and adversity education. Peaceful Households."