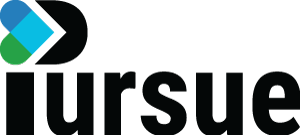 EFL offers our Pursue program, which is a culturally relevant and interactive classroom presentation for high school students that focuses on the importance of character development, avoiding all high-risk behaviors with an emphasis on avoiding all sexual activity outside the context of marriage.
Our program prepares students for healthy relationships, healthy marriages and reaching their goals. We discuss the realities of contraception, teen pregnancy and STIs. Our program presents research regarding the protective factors of healthy marriage and family on a person's well being to promote stable family formation and healthy marriages.
The Pursue program is typically done as a 5-day (for 50 minute classes) or a 3 day (for 90 minute classes) presentation.
Topics covered include:
Living a life by design | settings goals, whole person health
Choosing healthy sexual activity | contraception, teen pregnancy and STIs
Developing wisdom through Critical Thinking | effects of media
Exercising strength by making wise choices | sexting, pornography, influence of drugs and alcohol on sexual activity
Setting boundaries that value myself and others | 12 steps of physical intimacy
Showing courage by standing up for myself and others | warning signs and patterns of unhealthy relationships
Committing to healthy relationships by setting a strong foundation for my future | cohabitation, importance of developing a healthy relationship from the start.
The STI presentation can be presented with or without the rest of the Pursue presentation. This section is taught by a medical professional and educates students on some of the most common Sexually Transmitted Infections (STIs). The discussion includes information about modes of transmission, symptoms, treatment and health effects, as well as specific information about the effects of STIs on teen health. The program encourages students to consider the difference between risk reduction and risk avoidance with a strong message on the health benefits.
For more information, or to schedule us to come and speak in your school, please email Brittany Riffle at
You can also visit our website: ownyourvalue.org to learn more about our Pursue curriculum.